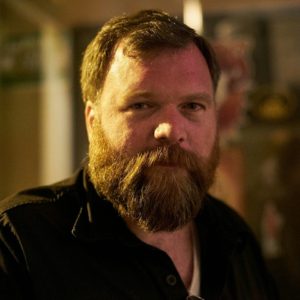 Patrick Berger was born in the legendary brewing city of St. Louis, Mo. which might explain his life long passion for all things beer. What started as a beer can collection in his early years led to homebrewing his 1st batch of beer at the age of fifteen. Despite the completion of an Anthropology degree from Loyola University, the beer business came calling. Right after graduation Pat began working at a series of brewpubs and bars in Chicago learning the business of running a proper pub.
After many years of learning the ropes, Pat partnered with his friend, Chris Latchford to open Paddy Long's Beer and Bacon Pub in Chicago's Lakeview neighborhood in 2007. The success of Paddy Long's led Pat and Chris to open Kaiser Tiger in the West Loop in 2014. Pat currently oversees operations at both locations. He has been featured on the Food Network, The Travel Channel and NBC.
Pat also enjoys coaching youth rugby and eating bacon and sausage and bacon wrapped sausage. He lives in Chicago with his wife and 3 boys.
---
Christopher "Bruce" White is originally from America's High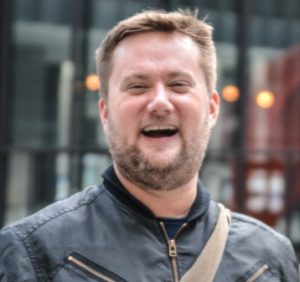 Five, Michigan, and has lived in the great city of Chicago for almost a decade. He originally moved here to practice corporate law, but was laid off at the tail end of the Great Recession.
To pass the time while looking for legal work, he took a part time as a tour guide for Chicago Food Planet Food Tours and soon realized he had a found a new calling. In replacing food with something he liked even more – beer – boom! he started Chicago Beer Experience Beer Tours, which combine Chicago history and craft beer in various Chicago neighborhoods.
Now, he has the privilege of watching the craft beer explosion in the United States, including Chicago, and is always on the lookout for new beers, breweries, and beer related information. With a cold beer in hand, of course.