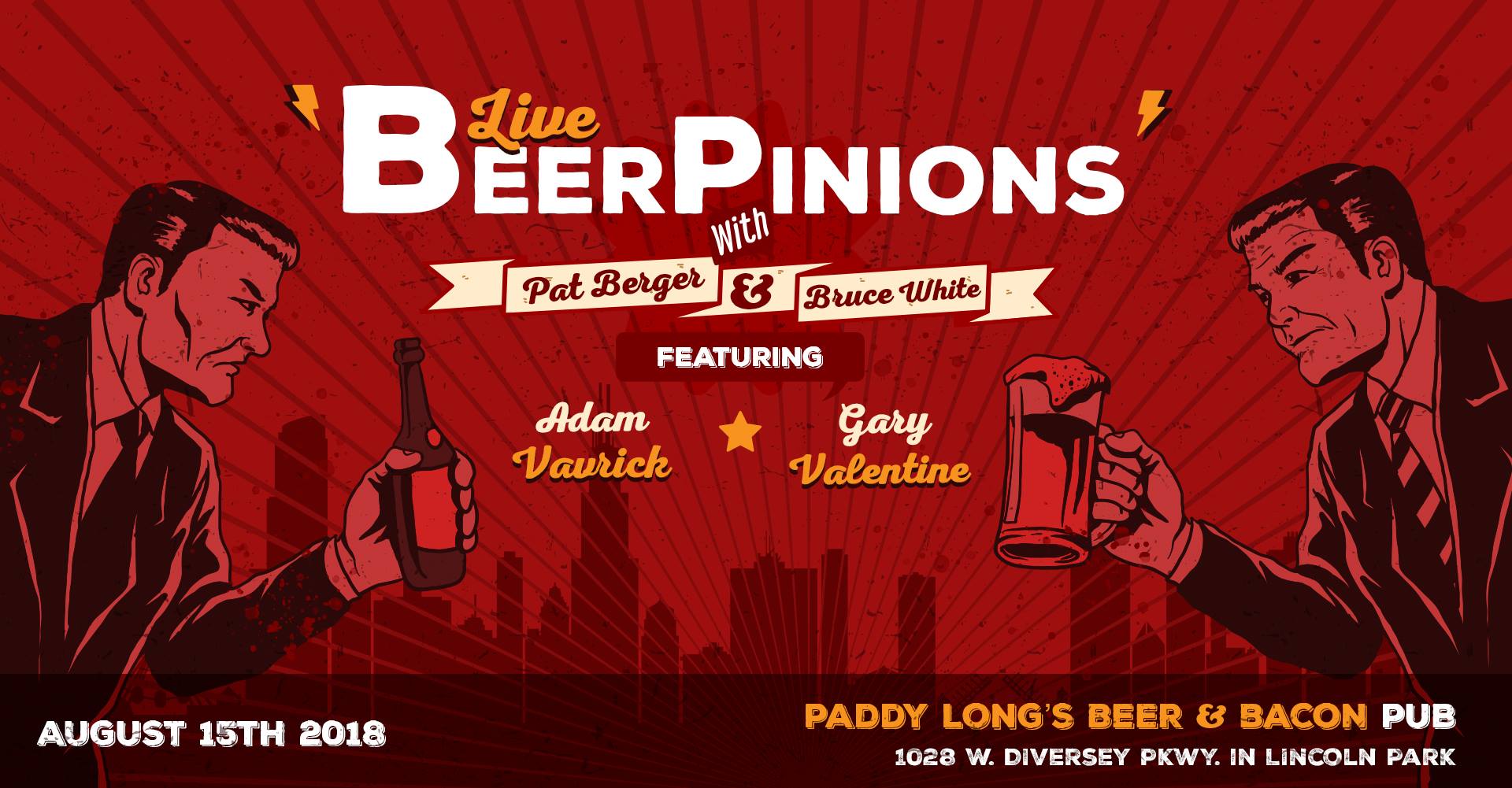 Beerpinions #41 – Live Beerpinions!
The boys had their first live event at Paddy Long's. This  live Beerpinions Podcast or Popcast with Adam Vavrick from the Publican Restaurants, Gary Valentine of the Boka Group and Pat Berger of Kaiser Tiger and Paddy Long's. Moderated by Bruce White of the Chicagoland Beer Tours.
The roundtable of beer sommeliers will discuss changes in beer trends over the last ten years. Is there a bubble burst in the craft beer? Join us and take part in the conversation as we will take questions from the audience!